What's better than great support? Live in-app support with a real person when you need it
During the last two months we have been rolling out our live chat capability for all Rollbar users regardless of the plan you are on.
That's right; you can now speak to a real person from our customer engineering team to help answer your product related question from within the Rollbar application.
Our goal is to provide more support channels when you need it without having to wait for an answer.
Once you have logged on to your Rollbar.com account you will see a chat bubble at the bottom right of your screen. When you need support click to start a conversation.
How to start a conversion: Click Chat bubble.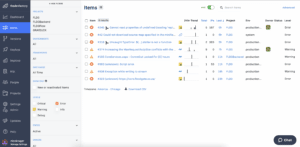 Enter your details: Ensures we can follow up with you.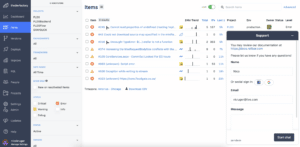 Have a great conversation with a real person.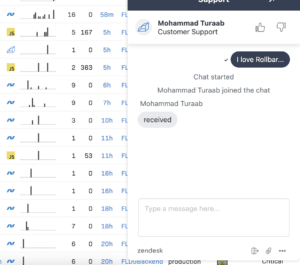 Whether you're new to Rollbar or a seasoned user, I hope that you'll find this new channel valuable when you need it most.