Fix errors fast, and protect sensitive data
Stay in compliance using Rollbar Compliant SaaS
As an agile team that handles sensitive data, we not only need an error monitoring tool that fits into our continuous deployment and development process, but we must make sure that we protect our client's sensitive data while meeting HIPAA compliance.
Warren Habib
CTO, Everplans
Get richer, real-time error data in your application monitoring stack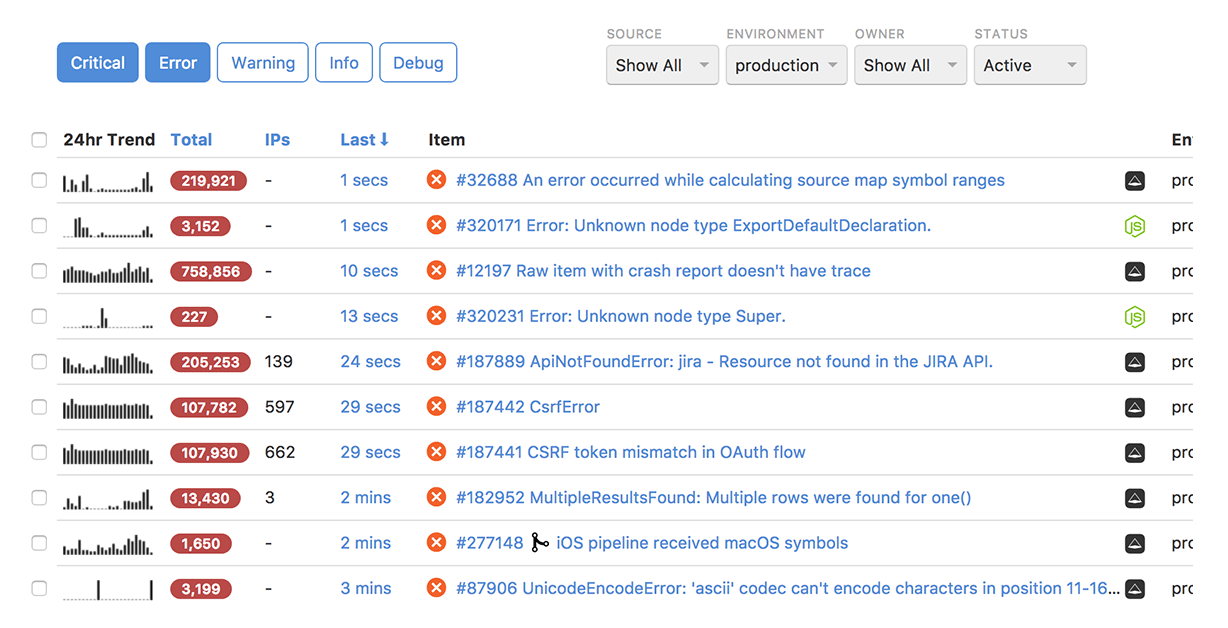 No more waiting for lagging data
Live error feed allows you to track issues in real-time, and respond even before your customers contact Support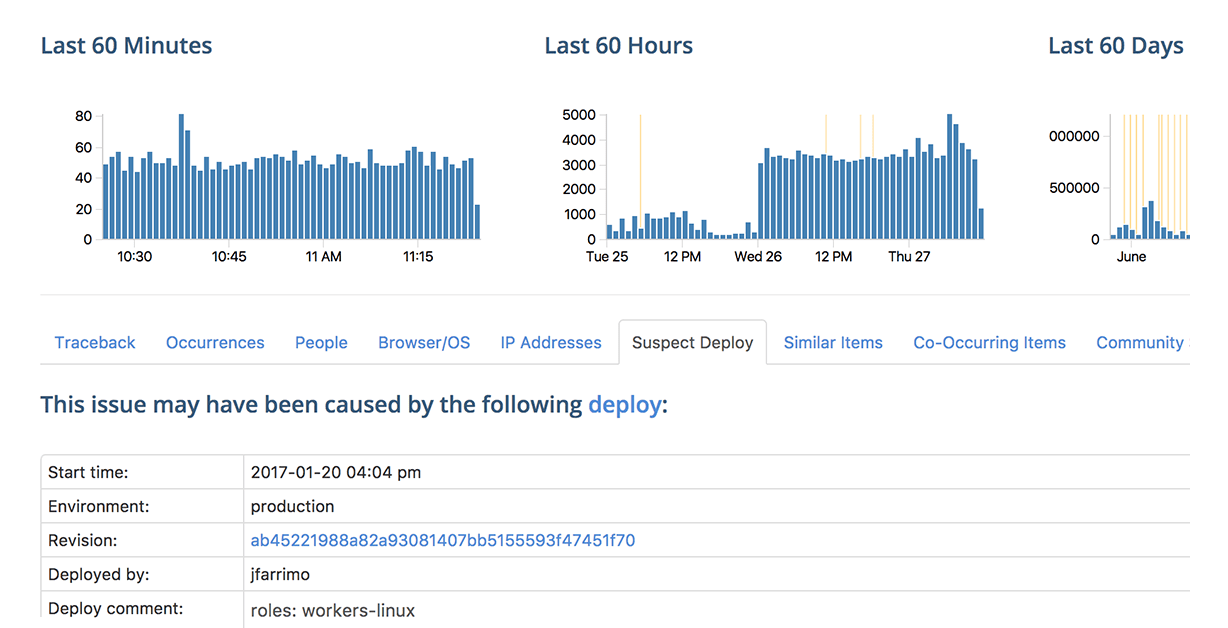 Get contextual data for faster debugging
See suspect deploys, code changes that led to errors, stack traces and more, so you can deploy confidently
Protect sensitive data
Advanced security features that help you keep PII safe and secure.
Encryption at Rest
All data is encrypted at application level using AES-256 GCM encryption.
Security Access Controls
SAML-based SSO, two-factor authentication, and policy-based access.
Data Removal & Retention
PII, PHI, PCI data filtering and removal, and custom data retention period.
Audit Controls
Comprehensive and auditable logs of user activities.
Penetration Testing
Independent and internal audits conducted on a regular basis.
Customized Agreements
Business Associate Agreements (BAAs) or custom T&Cs as needed.
Read more about Compliant SaaS features and our security procedures in the Security & Compliance whitepaper
Download Whitepaper
Frequently Asked Questions
What is Rollbar Compliant SaaS?
Compliant SaaS is an edition of Rollbar with advanced security features such as encryption at rest, which along with procedures we've instituted make us fully compliant with standards such as HIPAA and ISO 27001.
Why is Compliant SaaS better than self-hosting?
A SaaS solution saves you the costs of running and maintaining an on-premise solution and the burden of ensuring compliance. Ours is the only compliant SaaS for error monitoring available in the market today.
Where are your data stored?
Our data center, where data is stored and encrypted at rest, is located in Iowa, USA and compliant with industry standards including AICPA SOC 2 and 3. We also use a global PoP network for fast & reliable experience.
Will you be EU GDPR compliant?
Yes, we have been preparing for the EU General Data Protection Regulation, and will support these new regulations by the May 2018 deadline.
I work in healthcare. Will you sign a BAA?
Yes, as a Rollbar Compliant SaaS customer you have the option to have Rollbar sign a BAA with you to ensure that we, as your business partner with access to PHI, is HIPAA-compliant.