Introducing Rollbar's Enhanced Usage Visibility
Gain Control Over Your Occurrences
We're thrilled to announce the launch of Rollbar's latest initiative to provide greater transparency and control over your occurrences. Our team has worked hard to address customers' feedback and concerns based on your occurrences and overages. We are excited to introduce a new level of observability to our platform.
At Rollbar, we understand that having clear visibility into how your occurrences are utilized is crucial for making informed decisions and effectively managing your projects and account. Our goal with this initiative is to empower you, the account owners, with the tools and insights you need to take control of your data and leverage Rollbar's platform to its fullest potential.
The primary focus of this release is to enhance your usage page, providing you with comprehensive information about your occurrences across all projects and throughout your contract period. With this new feature, you can track your occurrences over time, gaining valuable insights into your consumption patterns and making data-driven decisions.
In our new layout, here are some of the key features and improvements you can expect:
Usage Overview: Gain a holistic view of your occurrences over your contract period for all your projects. We've designed this interface to load quickly, ensuring you have instant access to the information you need.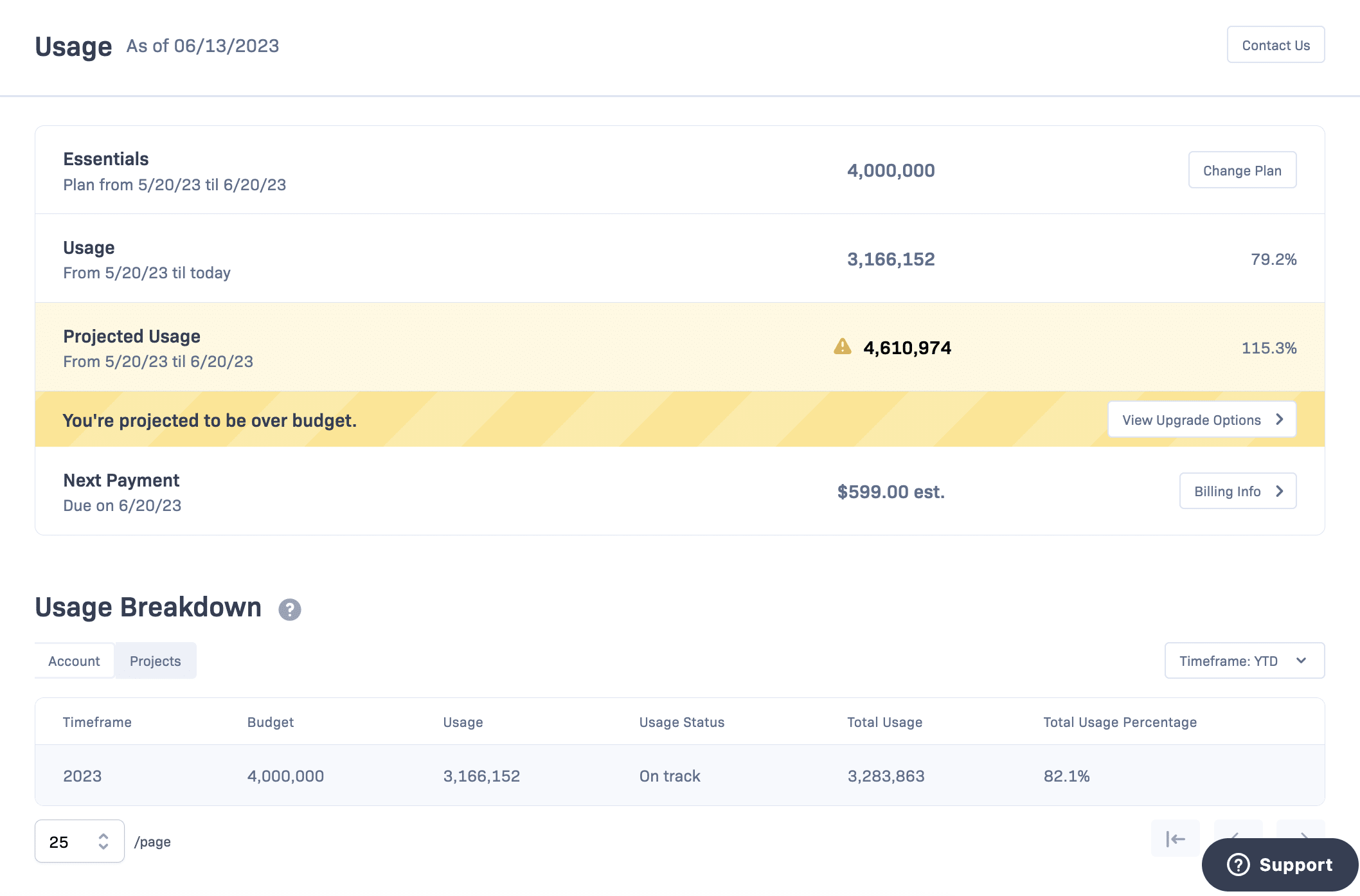 Project-level Breakdown: Understand your consumption of Rollbar occurrences for individual projects. We've introduced a new text-based table layout that provides a clear overview of your project's usage. Additionally, we're exploring options for incorporating graphs in future phases to enhance the visual representation of your data.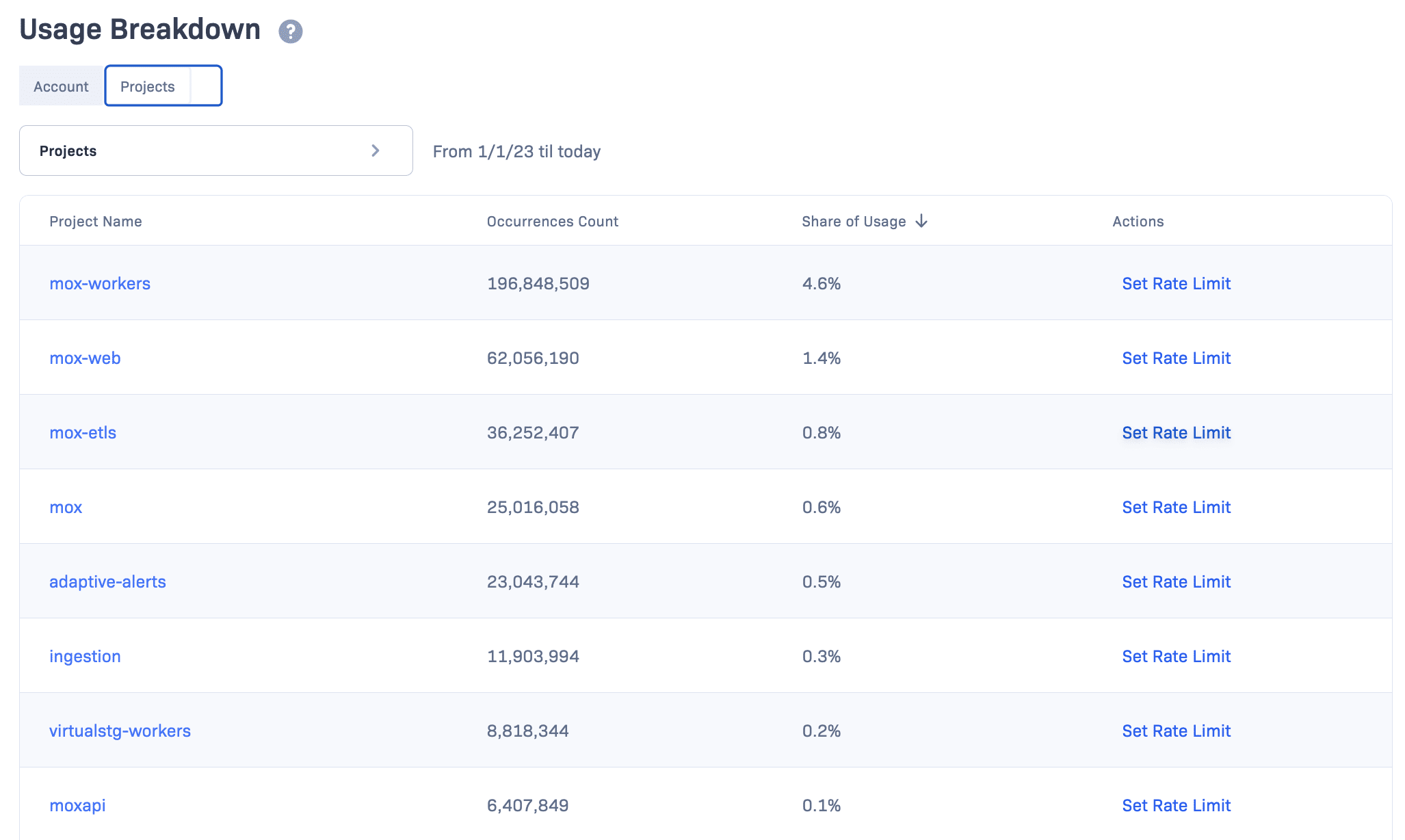 Contextual Insights: Get detailed visibility into how your projects consume occurrences, enabling you to optimize your tracking and allocate your budget more effectively.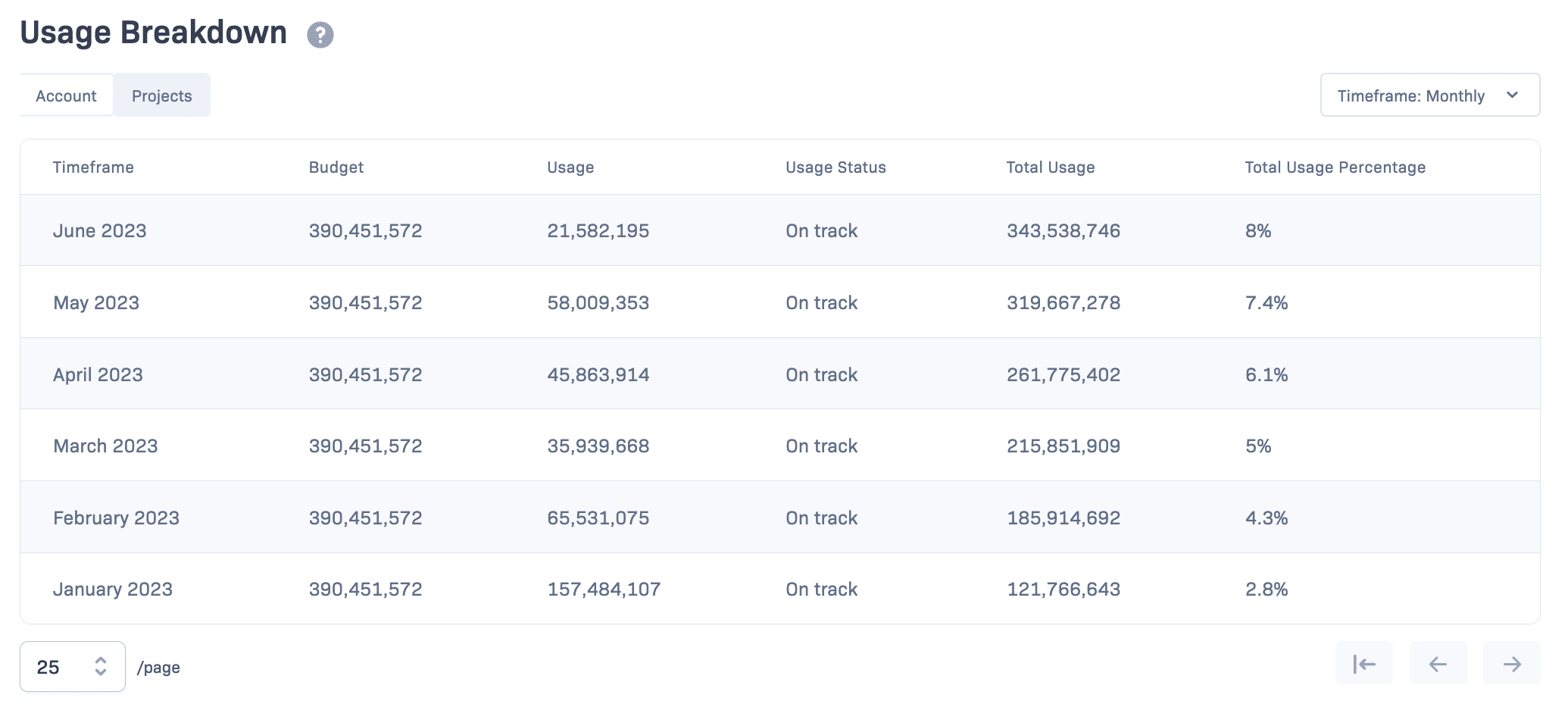 This launch marks the first phase of our ongoing efforts to enhance usage visibility and meet customers' needs. We will soon launch additional features to help with your occurrence observability. We're committed to continuously improving and expanding these features based on your valuable feedback, so keep it coming.
To learn more about these new features and leverage enhanced usage visibility, log in to your Rollbar account today!