Introducing the new item list page for all Rollbar users
We are proud to announce that we are starting to roll out access to the new version of the item list page. The new page has been redesigned, refreshed and rebuilt from scratch; the fresh new look and feel is mobile friendly and also brings a number of immediate new benefits compared to the legacy page.
Access will be available through a header to allow users to switch to the new page, with the ability to switch back to the legacy page if needed.

New page designs
Desktop
The desktop view has been redesigned to have a cleaner, fresher feel with updated filters and more prominent time selector.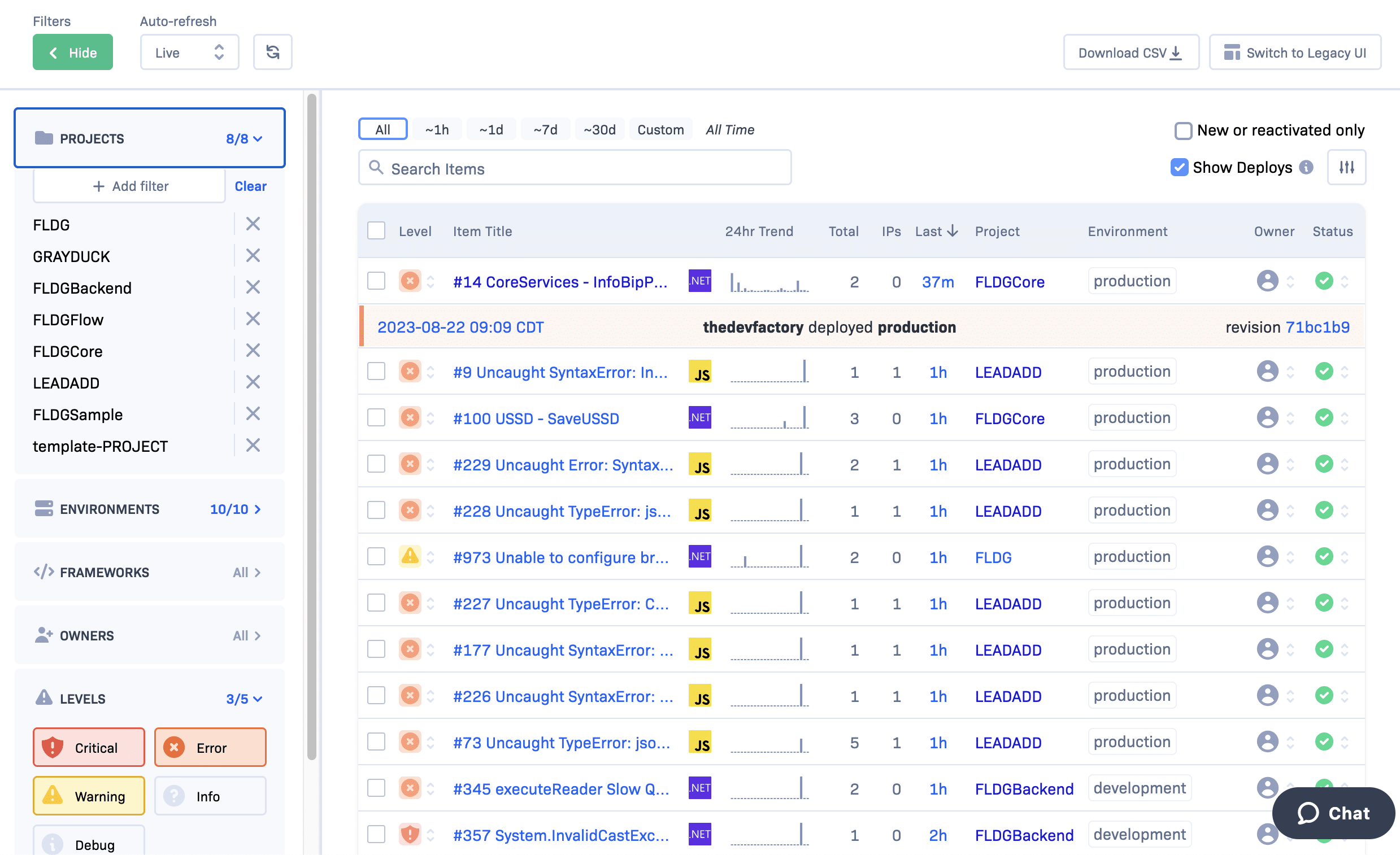 Mobile
The new item list page has been designed with mobile in mind, allowing users to view and manage items from any device.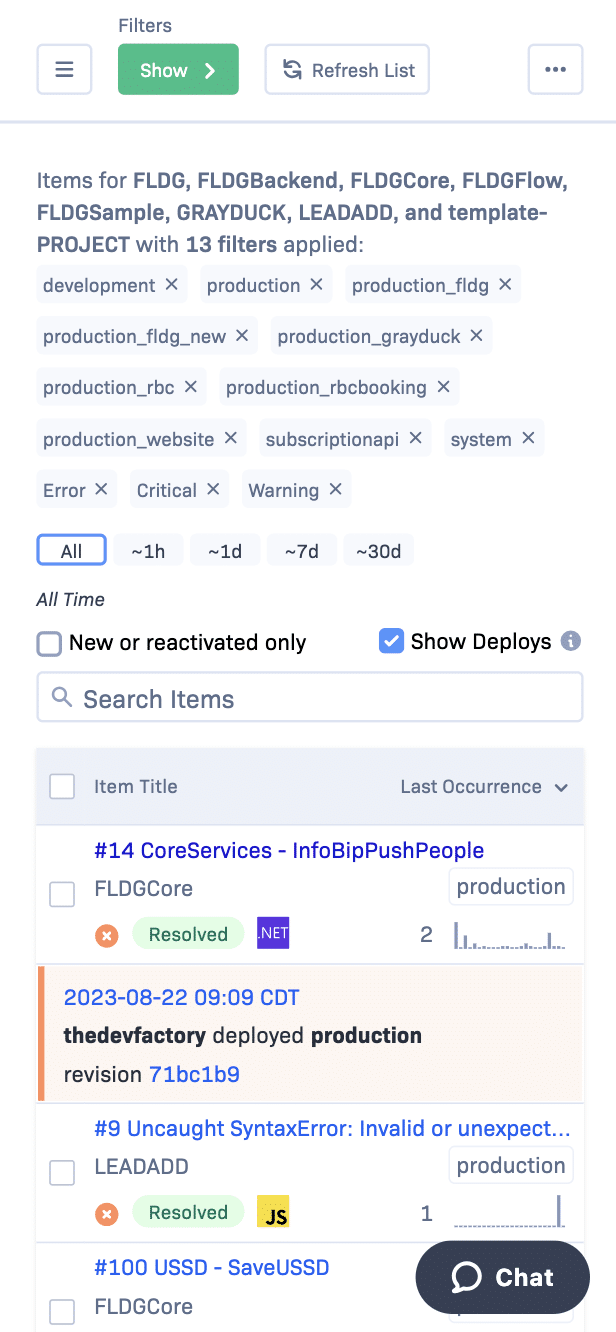 Benefits of the new item list page compared to legacy page
The following features have been developed alongside the new page, which are not available on the legacy page
Redesigned filters
The filters have been reviewed and made clearer:

When the filter sidebar is closed to allow more space to view items and their details, the applied filters can be viewed and removed from the applied filter list: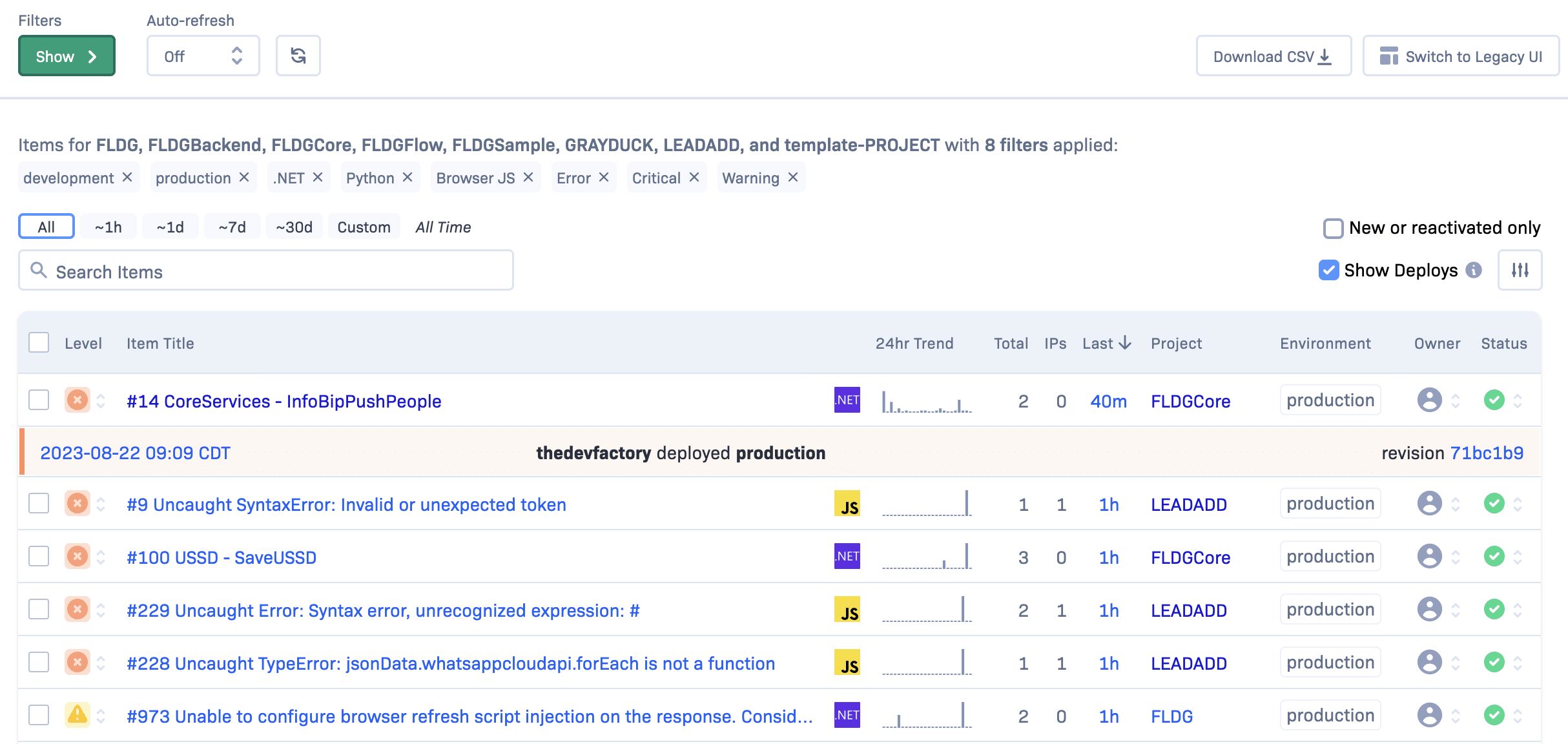 Select multiple owners
A new feature on the page is the ability to select multiple owners - on the legacy page it was only possible to select a single owner, now multiple individual owners can be selected in the filters, as well as the ability to select all Assigned or Unassigned items.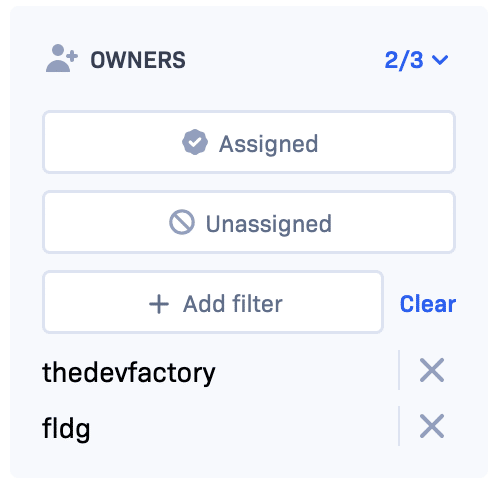 Auto-refresh times
Users now have the ability to control how often the item list refreshes; in addition to the previous live and off options there is the choice to refresh every 30 seconds, 1 minute and 5 minutes.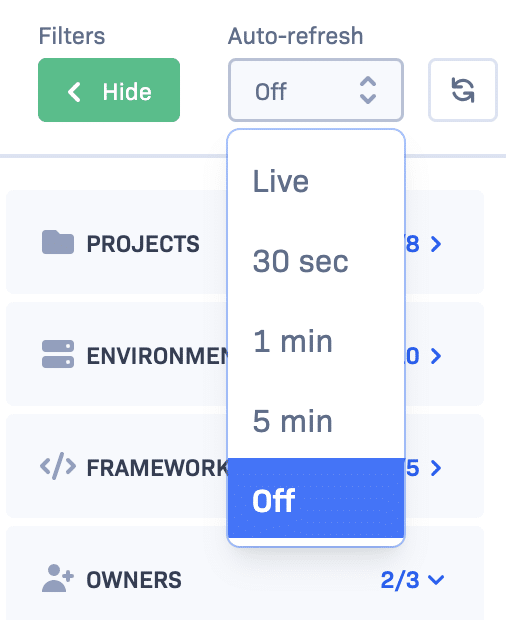 Set page size
Users can now control how many items are displayed in the item list table - users can choose from 10, 25 or 50 items.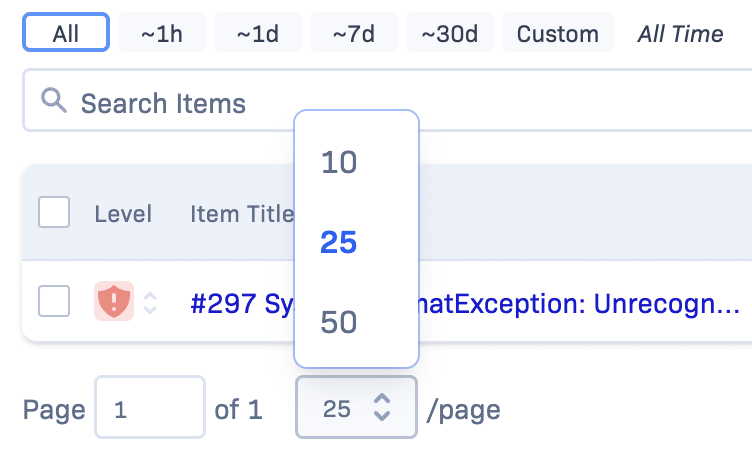 Future of the item list page
The move to the new page is just the beginning of the planned work for the item list page - the new framework provides a base from which we plan to introduce many new features to help make managing the list of items within Rollbar far easier and more efficient, helping users to keep on top of issues within their systems. If you have feedback or would like to join our beta program to get earlier access to new features, please reach out to product@rollbar.com.